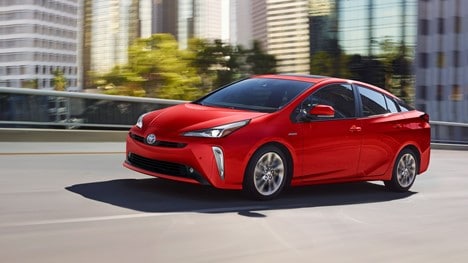 You can't go wrong with the 2022 Toyota Prius if you're on the search for a reliable hybrid vehicle. However, consumers have two choices: the Toyota Prius and Toyota Prius Prime. What's the difference, and which model is right for you?
The Differences
Here's the main difference: the Toyota Prius is a hybrid vehicle, whereas the Toyota Prius Prime is a plug-in hybrid, or PHEV. Both hybrids and PHEVs charge when the car is in operation by accruing power from the engine's combustion process. As suggested in the name, with plug-in hybrids, you can also charge the vehicle using a charging port or standard wall outlet. This gives you the additional benefit of a fully charged vehicle if you choose to commute fully in EV mode and cut down on fossil fuel.
The Similarities
The main difference aside, both the Toyota Prius and Toyota Prius Prime share a lot of similarities as well. For starters, both come with Apple CarPlay, Android Auto, and Amazon Alexa compatibility as standard. Additionally, in the safety department, both also come with the auto brand's Toyota Star Safety System and Toyota Safety Sense™ 2.0. In the interior, both have a five-passenger seating with 60/40 split fold-down rear seats.
Which One Is Right for Me?
Both are outstanding vehicles that dramatically cut down on your carbon footprint. Go with the Toyota Prius if you want a balance between sustainability and affordability. Go with the Toyota Prius Prime if your main aim is to drastically cut down on trips to the gas station.
Visit Heritage Toyota Catonsville today to see both the Toyota Prius and Toyota Prius Prime. Once you made a decision, see our Toyota finance center for financing or leasing assistance.