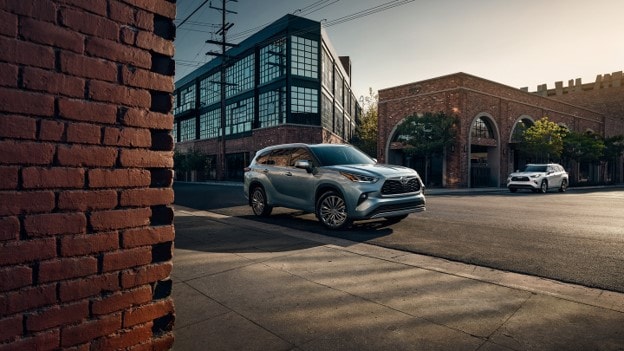 The 2020 Toyota Highlander and Hyundai Palisade are both midsize, three-row SUVs capable of seating up to eight passengers. Both are also powered by a very robust V6 engine. Beyond that, how do the two match up in a side-by-side comparison? At Heritage Toyota Catonsville, we take a look.
Let's start with the engine. As mentioned, both are powered by a base V6 powertrain. With the Toyota Highlander, however, you have the option for a 3.5-liter DOHC V6 engine. Though similar, this engine slightly beats the optional 3.8-liter DOHC V6 engine in the Hyundai Palisade. The two engines produce 295 hp and 291 hp respectively.
For off-road enthusiasts, the Toyota Highlander is also more beneficial due to its eight-inch ground clearance, versus the 7.9 inches of the Hyundai Palisade. This makes the Toyota Highlander a more effective vehicle for traveling off-road without incurring possible damage to the undercarriage.
The Toyota Highlander for sale near Catonsville, MD is also 3.6 inches shorter than the Hyundai Palisade, making it easier to maneuver in tight spaces. Despite the shorter overall length, the Toyota Highlander actually has 1.9 inches more hip room in the third row.
That's not all; the Toyota Highlander also has an optional rear cargo window that can be opened separately from the liftgate door. This is a useful feature for quick loading and unloading of smaller packages and is a staple feature also in other Toyota vehicles, such as the 2020 Toyota 4Runner and 2020 Toyota Tundra. The Hyundai Palisade does not have a rear window that opens.
Both vehicles are very capable SUVs. However, in a side-by-side comparison, the Toyota Highlander holds more advantages in nearly every department. You can see the model at Heritage Toyota Catonsville. Likewise, you can view older model years at our Toyota certified pre-owned inventory near Catonsville, MD.