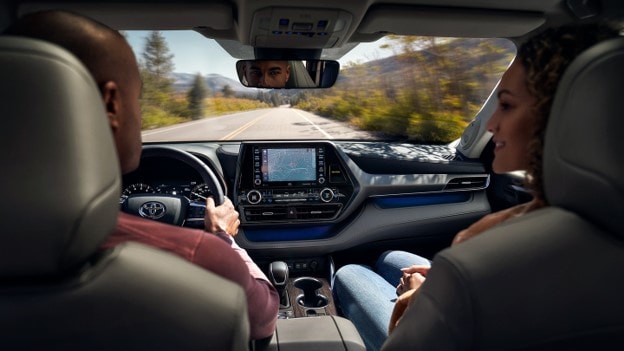 The midsize SUV segment is among the most crowded vehicle categories. Naturally, the 2020 Toyota Highlander is going to have some stiff competition. Another popular SUV is the Ford Explorer. How does it compare with the Toyota Highlander here at Heritage Toyota Catonsville? Let's find out.
First, let's examine the seating. After all, both are three-row SUVs. The Toyota Highlander wins here, especially when it comes to the third-row seats. Traditionally, consumers have complained of the third-row seats being difficult to access. This is a non-issue with the Toyota Highlander due to the folding second-row seats. With the Ford Explorer, the third-row seats have been described as "unforgivingly firm," according to a MotorTrend review.
Both models offer a hybrid option. This is another area where the Toyota Highlander outshines the Ford Explorer. With the former, the hybrid option comes with a 2.5-liter I-4 engine that delivers 34 mpg; that's unusually impressive for a hybrid SUV. The Ford Explorer, by contrast, only gets 24 mpg with its 3.3-liter engine. That's a noticeable 10 mpg difference.
The cabin is another area worth exploring. With the Toyota Highlander, buyers have the choice to upgrade to a 12.3-inch infotainment screen. Much of the interior is also fitted with high-grain plastic and premium details. The entire front display has been described as "modern and sharp." The Ford Explorer has a decent center console, but the overall design is marred by its overuse of plastics that has been described as "cheap," "plinky," and "dated."
Visit Heritage Toyota Catonsville today to see the 2020 Toyota Highlander. The Ford Explorer is not a bad SUV by any means; it's just that the Toyota Highlander edges it out in nearly every comparable category. See our Toyota finance center near Catonsville, MD to get started.