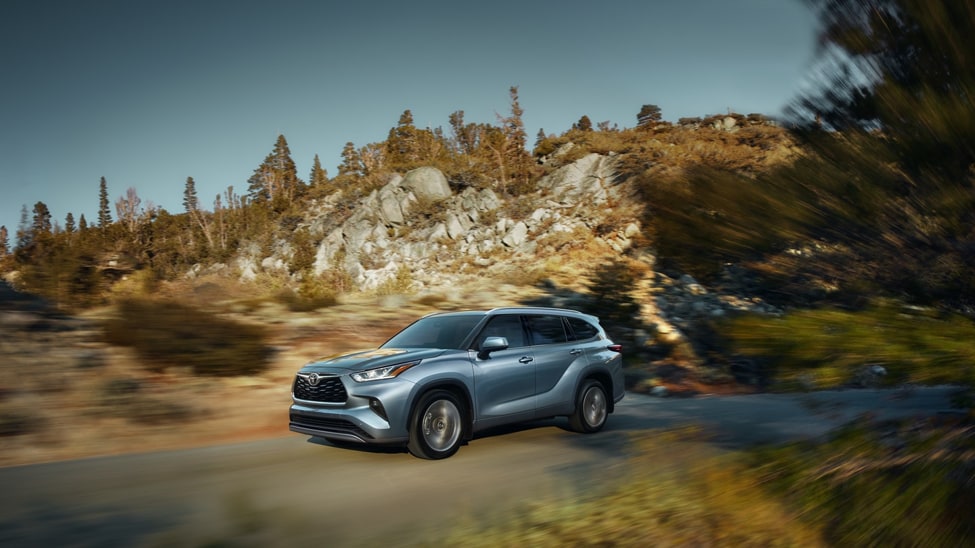 The 2020 Toyota Highlander and Honda Pilot are both three-row SUVs, and very formidable ones at that. Both are well-known and popular among the North American market. In a side-by-side comparison, though, which one holds more advantages? Let's find out.
Though we are discussing the 2020 models here at Heritage Toyota Catonsville in Baltimore, MD, it should be noted that the 2019 Toyota Highlander scored a 4.5 in reliability from J.D. Power, compared to a below average 2.5 for the Honda Pilot. A U.S. News comparison also chose the Toyota Highlander over the Honda Pilot.
Technology
When it comes to technology, the 2020 Toyota Highlander edges out the Honda Pilot. How so? Both SUVs have an eight-inch multi-media display, SiriusXM® satellite radio, and Apple CarPlay™ and Android Auto™ compatibility. Here's the major difference: all these features come standard for the Toyota Highlander, whereas they are optional for the Honda Pilot, meaning you have to pay extra for them. In addition, with the Toyota Highlander, you can enhance your ride with Amazon Alexa and Waze, neither of which are available in the 2020 Honda Pilot.
Performance
Under the hood for both SUVs is a 3.5-liter V6 engine. However, the Toyota Highlander for sale in Baltimore, MD derives more power thanks in part to the eight-speed automatic transmission. The total output is 295 hp and 263 lb-ft of torque. The Honda Pilot's engine is mated to a six-speed automatic transmission and delvers 280 hp and a nearly similar 262 lb-ft of torque.
Heritage Toyota Dealership in Baltimore, MD
Come by Heritage Toyota Catonsville in Baltimore, MD to see the 2020 Toyota Highlander. There is nothing bad to be said about the Honda Pilot, but it just falls a few pegs behind when compared to the Toyota Highlander. Our Presidents' Day sale event is in effect from now until February 29th, 2020. Many Toyota specials near Baltimore, MD are ongoing during this special - don't miss out!