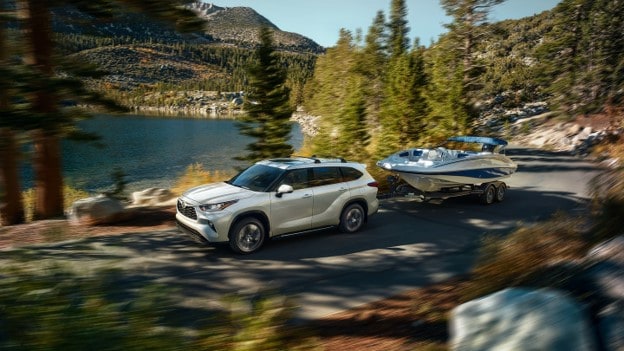 The 2020 Toyota Highlander and Subaru Ascent are two very capable midsize SUVs. How do the two stack up in a side-by-side comparison? Which one is more advantageous and meets the needs of both the soccer mom and work commuter? Let's find out.
Safety
Safety is one of the most pivotal considerations across all vehicle segments. Drivers want reassurance that they are protected to the greatest extent possible in the event of a collision. The 2020 Toyota Highlander SUV has an optional Bird's Eye View Camera that enables the driver to see the surroundings in its entirety. The Subaru Ascent only has a rear view camera. The 2020 Toyota Highlander also features a Secondary Collision Brake that comes as standard. The brakes are automatically applied in a collision to prevent vehicle movement that can trigger secondary collisions. The Ascent doesn't have any type of secondary braking system.
Performance
When it comes to towing, The Toyota Highlander at our Toyota dealership serving Baltimore, MD has an enormous advantage with a maximum 5,000-lb towing capacity. That's more than double that of the Subaru Ascent SUV's 2,000-lb capacity. The former is also known for better handling, thanks in part to its chassis that is 150 to 300 lb lighter than the Subaru Ascent.
The Toyota Highlander also wins out when it comes to reliability. The Toyota brand as a whole ranked eighth in the J.D. Power 2019 initial quality study, compared to 25th for Subaru. The latter's ranking is well below the industry average. A similar report from Consumer Report ranked the Toyota brand third in reliability, while Subaru came in at seventh.
Heritage Toyota Catonsville Serving Baltimore, MD
With the Toyota Highlander holding the clear edge, come by Heritage Toyota Catonsville to see the SUV for yourself. Existing Toyota car owners can also take advantage of our Toyota express maintenance center near Baltimore, MD.