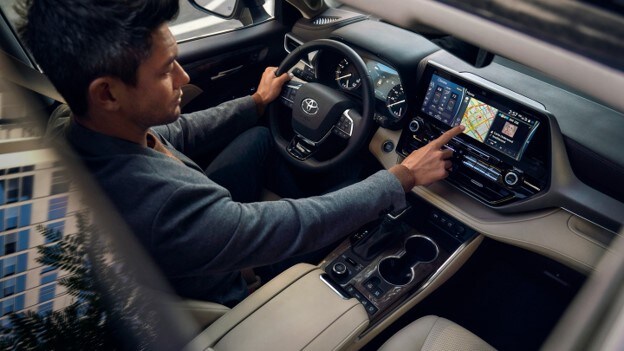 The 2020 Toyota Highlander is now in its fourth generation. The 2020 model year has also slightly bulked up in size, providing a bit more cargo room and giving passengers slightly more leg space. Another prominent SUV is the Hyundai Palisade. How does it compare against the Toyota Highlander?
First, let's examine what the two vehicles have in common. Both are three-row SUVs that carry up to seven passengers with an optional upgrade to an eight-passenger variant. Both are also powered by a robust V6 engine mated to an eight-speed automatic transmission if going for the standard trim.
Despite the similarities, there are multiple attributes that separate the two. The Toyota Highlander has a hybrid variant, whereas the Hyundai Palisade does not.
The infotainment is another area where the two SUVs differ quite significantly. The Toyota Highlander boasts HD radio, satellite radio, and a Wi-Fi hotspot, all of which come standard. None of these are available for the Hyundai Palisade.
Next, let's have a look at cabin quality and overall comfort. A few inclusions consist of multi-zone AC, telematics, and a power driver seat. Once again, these all come standard for the Toyota Highlander but are not available for the Hyundai Palisade as standard.
While more of a secondary factor, the Toyota Highlander has interesting color options not available for the Palisade. This includes shades like Opulent Amber and Ruby Flare Pearl.
Both SUVs satisfy the needs of the average commuter or family. However, when you compare the two side-by-side, you quickly see that the Toyota Highlander has all the little extras that just make daily commuting more driver- and passenger-friendly. Stop by Heritage Toyota Catonsville in Baltimore, MD to see the 2020 Toyota Highlander. Be sure to check out our Toyota manufacturer specials in Baltimore, MD too, as the Presidents' Day sale is in effect until the end of February!