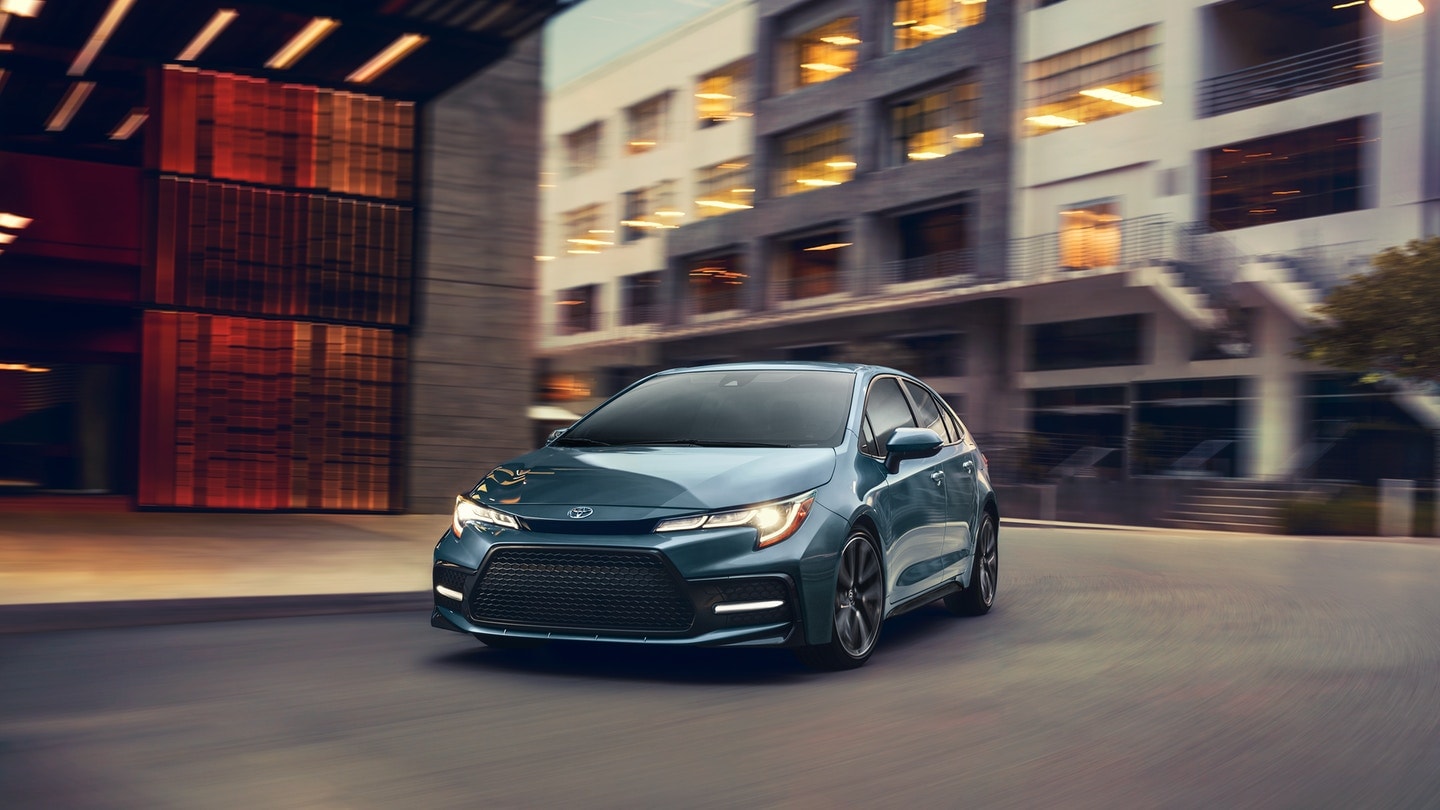 When the topic of sedans is brought up, one can't help but think of the Toyota Corolla. It's one of the most common sedans on North American roads, and for good reason. Why has the sedan proven to be such a popular seller since its inception over 50 years ago in 1966?
First, let's have a look at the current 2020 Toyota Corolla, already available at Heritage Toyota Catonsville. The sedan comes with Toyota Safety Sense™ as standard. With this suite of safety technology comes Lane Traffic Assist, Pre-Collision Warning, Pedestrian Detection, and more. In addition, the 2020 model comes with the brand-exclusive Star Safety System™. This innovative technology improves car braking, traction, and overall handling.
The purchase of a new Toyota Corolla near Ellicott City, MD also includes enrollment in the ToyotaCare program. As a member, you enjoy a no-cost maintenance plan and 24-hour roadside assistance for the first 25,000 miles or two years of ownership, whichever comes first.
If you are still on the fence or deciding between different sedans, consider this food for thought. Starting from 2013, a Toyota Corolla is purchased every 27 seconds around the world. As of 2019, it is also one of the most sold vehicles in the world, having sold over 30 million units over its 50-year timespan on the market. These figures show that there is something about the Toyota Corolla that inspires motorist trust. The fact that it's also a nimble and beginner-friendly car helps as well.
Visit Heritage Toyota Catonsville today and take advantage of our Great Deals Sales Event. Our special Toyota offers in Baltimore, MD are available for hundreds of new and pre-owned vehicles. If you are awed by the 2020 Toyota Corolla, schedule a test drive!