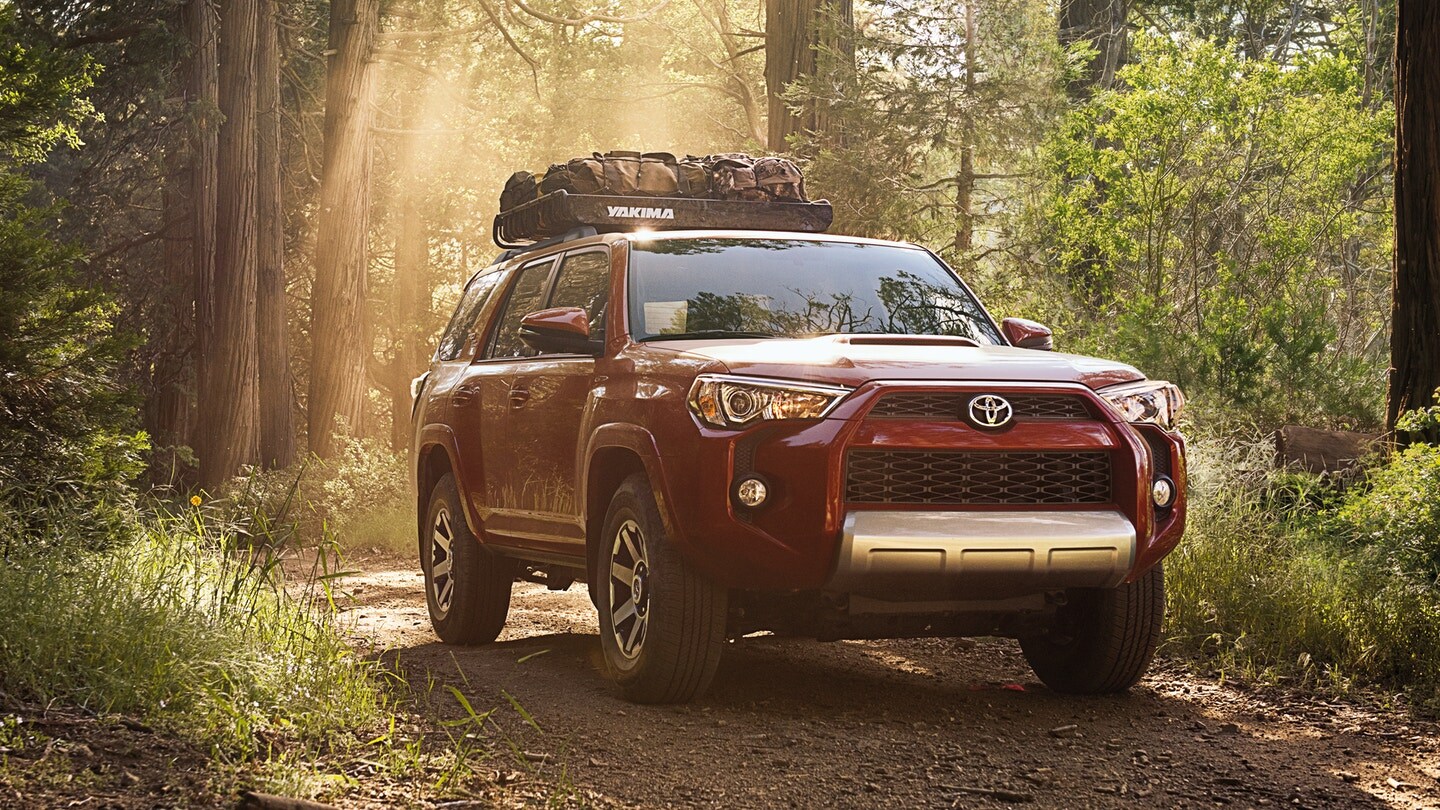 Here at Heritage Toyota Catonsville, we believe that no two drivers are the same. Some of us prefer vehicles that are sleek and comfortable, others are looking for a vehicle that is ready for anything and everything. While we offer a variety of options at our MD Toyota dealership, in this post we'll focus on helping you find the ultimate off-road, adventure-ready Toyota vehicle.
What should you expect from an off-road Toyota? There are a number of characteristics that make for a versatile and ready-for-anything kind of vehicle. For starters, the drivetrain can play a huge role. Your drivetrain is the system that provides power to the wheels, and some drivetrains specialize in providing power to all four wheels individually. These are known as 4WD (four-wheel drive) and AWD (all-wheel drive), and they can mean the difference between a thrilling adventure in the wilderness and finding yourself stuck in the mud.
Another huge factor is cargo space. When heading out into the great outdoors, you'll want to have enough room to pack more than just fellow adventurers but gear as well. Fuel efficiency is a significant characteristic to look out for as well. The more fuel efficient your vehicle is, the further you can go without needing to stop for a fill-up, which is ideal in an extended road trip.
Of all the vehicles that we offer, the 2019 Toyota RAV4 is certainly one of the most adventure ready vehicles in the Toyota family lineup. With AWD as an option and excellent fuel economy, earning an EPA-rated 23 mpg in the city and 30 mpg on the highway, this Toyota crossover is certainly every adventurer's dream. The Toyota 4Runner is equally impressive, offering crawl control, multi-terrain select, and 4WD.
All that said, we urge you to see for yourself all that our Toyota SUVs and trucks have to offer. Our team at Heritage Toyota Catonsville is more than willing to set you up with a test drive and help you leave our dealership behind the wheel of one of these rugged and versatile vehicles.