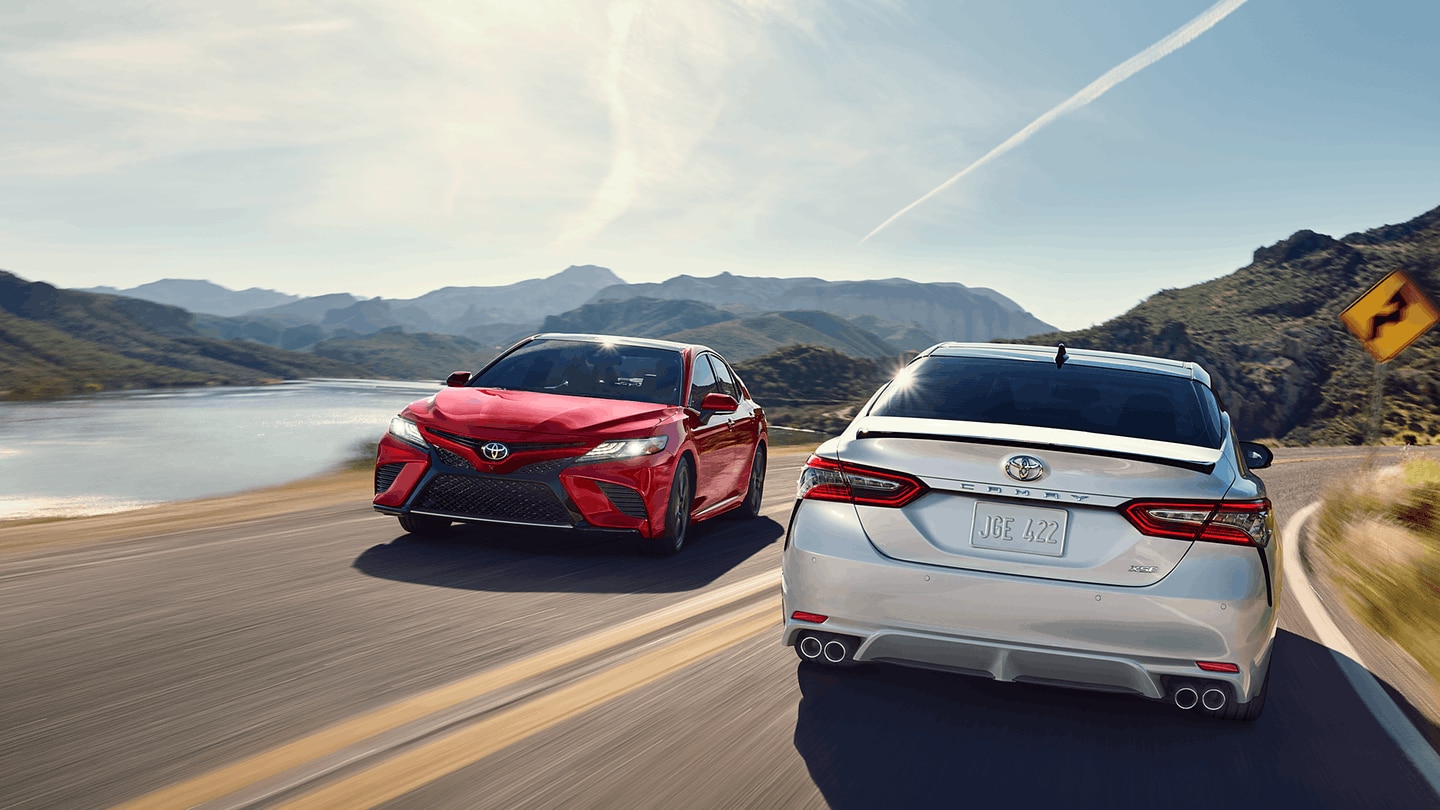 At Heritage Toyota Catonsville, we strive to make your complete satisfaction our number one priority. We make this possible thanks to our vast expertise, our array of services, and our wide range of vehicles. We are a pre-owned and new Toyota dealership that is proud of our stock, and one vehicle in particular, the 2019 Toyota Camry, has earned quite a bit of attention.
Fuel efficient, reliable, and pretty easy on the eyes, the 2019 Toyota Camry has been hailed as a crowd pleaser for sedan drivers all over. While we understand that the Toyota Camry isn't the only midsize sedan on the market, it does come out ahead when pinned against competition, such as the 2019 Chevy Malibu.
Performance
The 2019 Chevy Malibu is a classically styled sedan that isn't afraid to show its roots. Offering up a 160-horsepower 1.5-liter four-cylinder engine as standard and providing a fairly reasonable 36 mpg on the highway. That said, while the Chevy Malibu may bring a lot to the plate, it simply cannot compare up against its Toyota brand counterpart.
Let's start with fuel economy, the 2019 Toyota Camry earns a jaw-dropping 41 mpg on the highway, making it one of the most fuel-efficient sedans on the market today (and that's not to mention its plug-in hybrid variant). As standard, the 2019 Toyota Camry is equipped with a 203-horsepower 2.5-liter four-cylinder powertrain, far surpassing the output of the Malibu.
Amenities
When it comes to features, the Toyota Camry has the upper hand. For starters, it comes standard with a locking glove box, a piece of equipment that is not offered at all in the Chevrolet Malibu. Furthermore, the new Chevy Malibu doesn't provide an option for a head-up display, whereas the Toyota Camry does, helping you stay up-to-date on pertinent vehicle details.
Looking to check out the latest Toyota Camry at our Baltimore, MD Toyota dealership? Our team at Heritage Toyota Catonsville can set you up with a test drive show you how Toyota vehicles continue to break expectation.