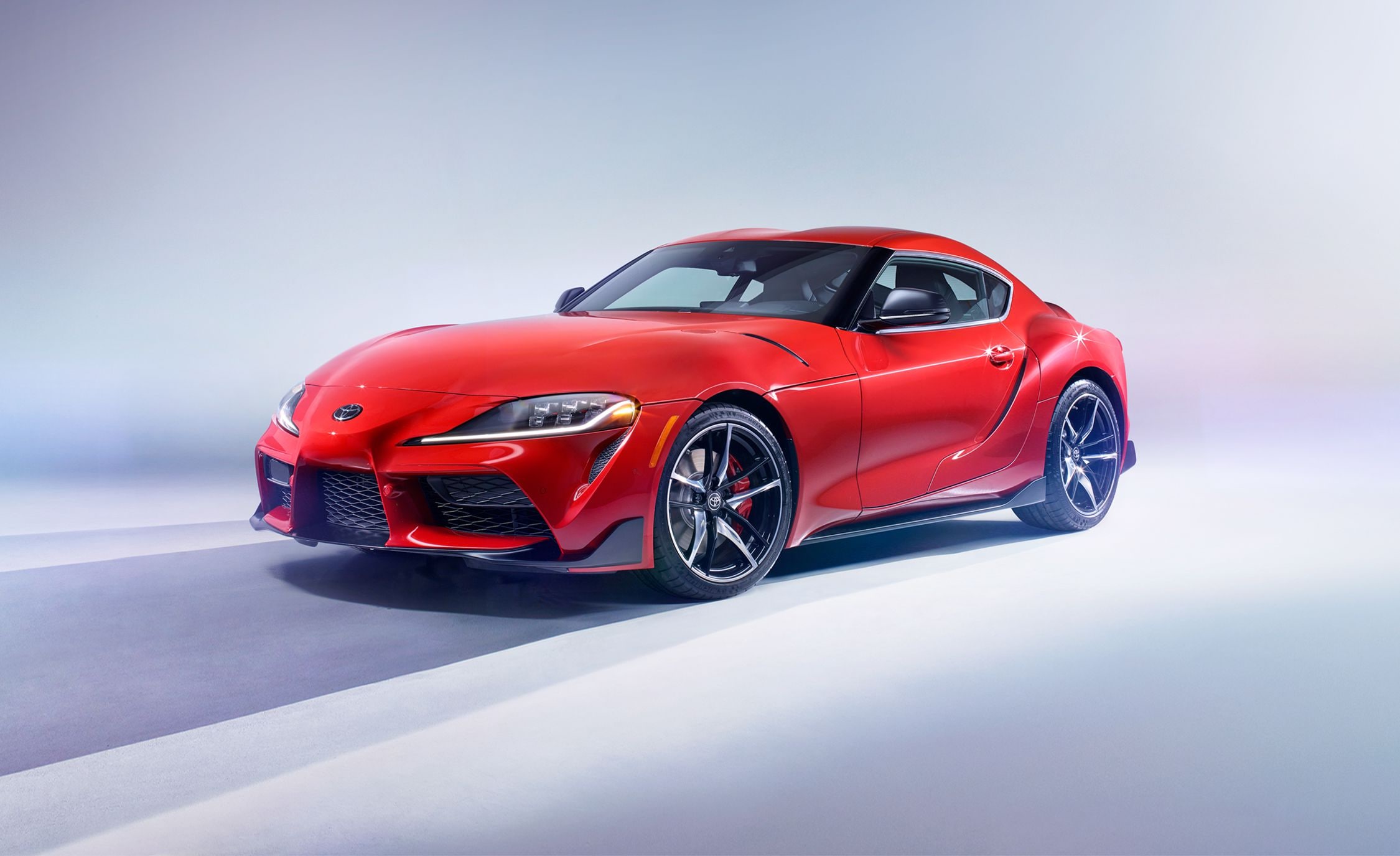 After years of rumors and a boatload of anticipation from longtime Toyota fans, the legendary Toyota Supra is finally back. Making its official debut at this week's Chicago Auto Show, the upcoming sports car is Toyota's purest expression of performance, designed to allow driver, car, and road become one. Here at our Toyota dealership near Ellicott City, MD, we were able to get a glimpse of this highly-anticipated vehicle at the Chicago Auto Show.
If you're unfamiliar with the history of the Toyota Supra, we'd like to first give a short history lesson. The vehicle's lineage beings in 1978 with the original Toyota Celica Supra, which was a classic grand tourer. The car evolved throughout the '80s and '90s and peaked with the fourth-generation A80 Supra, which provided an artful blend of technology, style, and performance, and feels as contemporary today as it did when it debuted.
As for the 2020 Toyota Supra, this vehicle blends sensuous bodywork, an athletic stance, and jewel-like LED headlights on its stunning, eye-catching exterior. Up front, the wide grille channels cool air directly into the turbocharged engine, which helps optimize performance. On top, the "double-bubble" roof adds to the cabin space while reducing aerodynamic drag. Finally, the rear spoiler adds both dramatic flair and reduces body lift.
Under the hood of this new Toyota vehicle, you'll find a 3.0-liter twin-scroll turbocharged inline six-cylinder engine that lets drivers control the throttle with millimeter precision. In terms of numbers, it achieves 335 horsepower, 365 lb-ft of torque, and accelerates from zero to 60 in just 4.1 seconds.
The 2020 Toyota Supra is set to be released this spring. Look for it on our dealership lot!