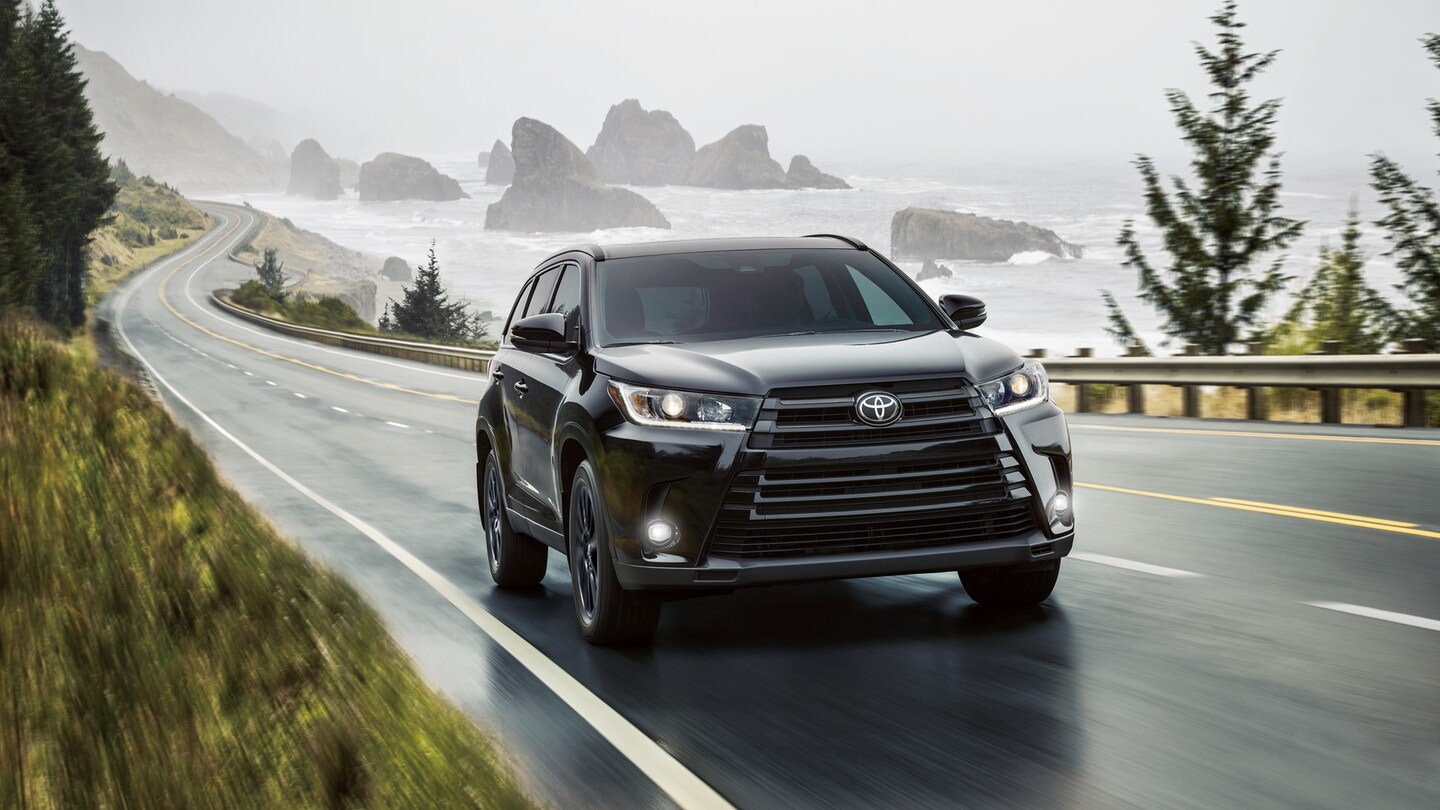 Toyota is no stranger to designing great SUVs, and at Heritage Toyota Catonsville, our Toyota dealers are always excited to compare some of our top vehicles against their competitors. The 2019 Toyota Highlander is one of these vehicles and the 2019 Ford Explorer is one of its primary competitors.
Being a stand out SUV is something of a challenge nowadays, especially as more manufacturers turn to the SUV form factor. That said, two of the standouts are the 2019 Toyota Highlander and the 2019 Ford Explorer.
The 2019 Ford Explorer comes standard with a 280 horsepower 2.3-liter four-cylinder engine, which with three rows of seating can seem somewhat underpowered. While you can upgrade the engine to a 3.5-liter six-cylinder, that'll cost you a fair amount extra. Unfortunately, no matter how they market it, the 2019 Ford Explorer isn't an adventure-ready vehicle. Even with an AWD drivetrain, the Ford Explorer is quite low to the ground, which isn't ideal when taking on the trail. Safety features in the 2019 Ford Explorer are also pretty subpar, as base models only come with the basics. You'll need to pay a bit more if you want next-level features like adaptive cruise control.
The 2019 Toyota Highlander is also a three-row SUV with 180 horsepower 2.7-liter four-cylinder engine, which may be a great fit for some, but others may want to upgrade to the 295 horsepower 3.5-liter V-6 option. That said, the 2019 Toyota Highlander is certainly more of an off-road vehicle thanks to a more substantial ground clearance and a superb AWD drivetrain. And with a Hybrid option, drivers can take advantage of a more fuel-efficient full-sized SUV. What makes the Toyota Highlander truly remarkable is the suite of safety features including adaptive cruise control, forward-collision warnings, and full-speed automatic emergency braking, all as standard.
If you're looking to test drive a Toyota Highlander in Baltimore, our team at Heritage Toyota Catonsville can schedule you in. We'll give you the full rundown and show you what makes the Toyota Highlander an impressive full-sized SUV.