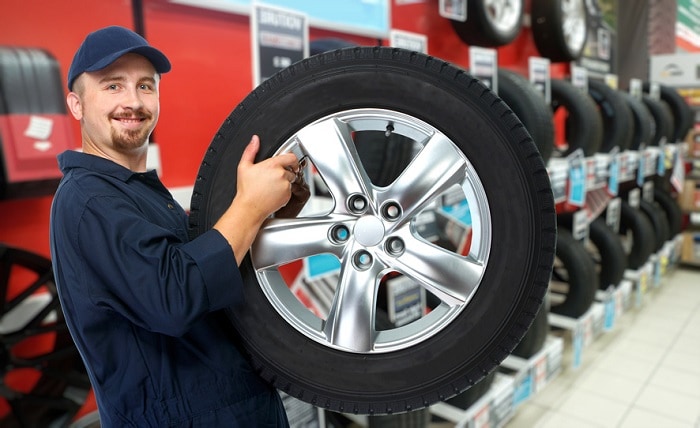 Here at Heritage Toyota Catonsville, our Baltimore, MD Toyota dealers understand the value of having a great set of tires. Not only do they provide you with safety and security on the road, but they also dramatically affect your vehicle's performance, which is why it's important to ensure your vehicle is paired with the best-suited set.
A lot goes into purchasing a new set of tires. While you may be able to get away with purchasing any standard street-grade set of tires, they may not offer the kind of capability, power, and durability you might expect. There are many factors that you should consider when purchasing a new set of tires, one of which is the climate of your area. Baltimore natives know that winter can be brutal, and having tires that are up for the task is certainly worthwhile. We recommend that drivers in our area pick up a set of all-weather tires to ensure greater security on the road throughout the year, or opt for winter tires to switch to when the colder months arrive. We carry a diverse range of brands too, including Bridgestone, Michelin, and Continental.
Two other factors greatly contribute to the nature of your tires: the load index and the speed rating. The load index is the amount of weight that your tires are able to uphold. Ensuring that your tires have an appropriate load index can mean the difference between smooth driving and a blowout. Alternatively, the speed rating is the amount of friction-borne heat that the tire can withstand. Tires with an exceptional speed rating are ideal for performance vehicles and drivers who have a heavy foot on the accelerator. At the same time, tires with a great speed rating can hold up better on sharp turns and during tricky maneuvering.
These are just some of the factors to remember during your tire buying experience. When you visit Heritage Toyota Catonsville, the tire experts in our Toyota part center will guide you through the process and help you find the tires that fit your car and your drive style best.