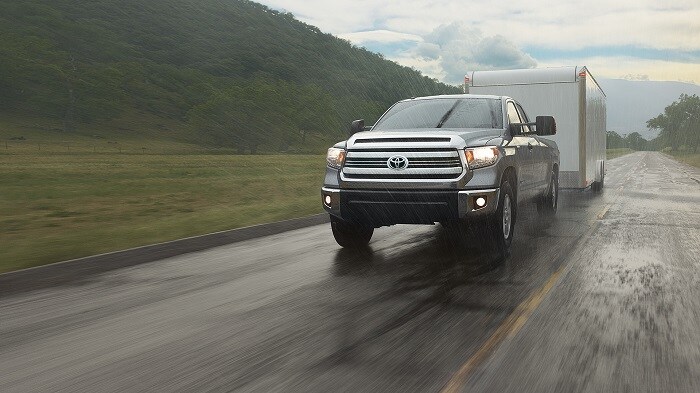 One of the best aspects of the 2019 Toyota lineup of vehicles is their sheer variety. You can choose a sporty sedan like the 2019 Toyota Camry for your everyday commuting needs, a 2019 Toyota Sienna as a comfortable family carrier, or a 2019 Toyota Highlander as a towing machine. In fact, Toyota manufactures quite a few rough and ready vehicles that are capable of towing a heavy load, whether you're looking to tow an RV, a boat, or a trailer. Here at Heritage Toyota Catonsville, our friendly dealers are happy to help provide guidance on how to hook up and tow your trailer.
The first step to towing a trailer is making sure that your vehicle is capable of handling the load. You'll need to check the weight limits in the owner's manual to determine what type of hitch to have installed by our mechanics. There are five different classes of hitches, depending on the weight of the trailer that you need towed. Next, you'll need to install the right sized ball for the trailer. The ball of the hitch comes in three sizes.
Once you have the necessary equipment, it's time to attach the trailer to the Toyota vehicle. Use a tongue jack to raise the trailer into the air and align it with the ball. Before the lowering the trailer onto the ball and securing the tongue, make sure that the hitch lock is unlocked. Cross the safety chains to the hooks near the vehicle hitch or the vehicle frame, while making sure that there is enough slack in the chains but not so much that they drag on the ground.
For additional tips on how to back up and maneuver your vehicle with a trailer attached, talk a friendly dealer at our Toyota dealership in Baltimore, MD.