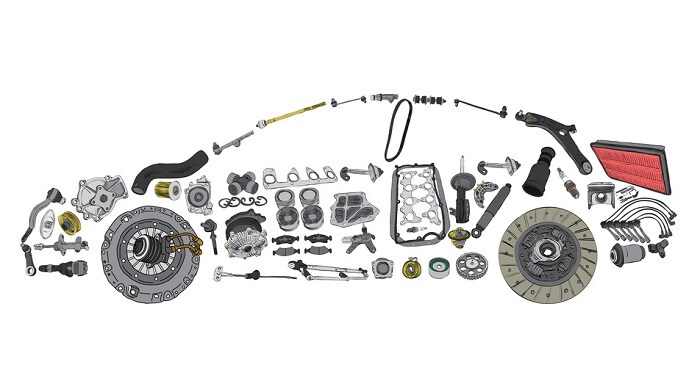 Here at Heritage Toyota Catonsville, we are known throughout the Columbia, MD region for our huge selection of used and new Toyota cars, as well as having some of the friendliest and most knowledgeable Toyota dealers in Maryland. In addition to selling all the newest 2018 Toyota models, we also have a fully-stocked Toyota parts center for people who are looking to upgrade their Toyota car. We make it easy to order parts via our simple online ordering form, and we frequently offer parts specials in order to save you money.
The mechanics at our parts center know that with the huge inventory of parts that we offer, it can be tough to determine what kind of upgrades you want to do to your Toyota vehicle. Here are a few of the most common Toyota parts upgrades.
Tire Upgrades: Whether you're looking for a smoother ride during the winter or you're looking to take your car racing on the track, new tires such as all-weather or high-performance tires can make a huge difference.

Radiator Upgrade: Another great way to improve vehicle performance is by installing a new radiator. Radiators increase your car's cooling capability, allowing the engine to be more efficient.

Fog Lights: While new Toyota cars typically come standard with fog lights, older models may not have them. Fog lights are a crucial component when driving at night, as they vastly improve your visibility in fog and heavy snow.

Steering Wheel: More than just a cosmetic upgrade, a new steering wheel can provide a better fit for your body, allowing for added comfort.
Head on over to Heritage Toyota Catonsville to browse our huge parts inventory!